With innovative solutions in technology and engineering, we achieve compliance and reduce risks while caring for our natural ecosystem. We take on industrial and on-site cleaning, remediation, spill cleanup, and emergency response to sudden environmental events. Our equipment allows us to carry out our tasks competently and remain committed to the highest quality standards.
For unique situations, we offer tailor-fitted solutions that still put safety and efficiency to the fore. Thus, when searching for "oil spill cleanup companies near me" or hazmat cleanup companies, look no further, Alpha Petroleum Inc II dba Alpha Environmental Engineering & Construction is the right choice. Our encompassing capabilities coupled with a broad understanding of local cultures, regulations, and emerging trends establish us as your one-stop shop for various environmental needs.
Whether you need a hazmat spill response or a thorough cleaning of industrial waste in your warehouse premises, you can depend on our adept personnel, who will see the project through from beginning to end.
You don't have to work with multiple contractors during a remediation project because we can take care of everything. It may involve demolishing a condemned building or disposal of contaminated soil, to name a few. 
Alpha Petroleum Transport II dba Alpha Environmental Engineering & Construction stays true to its commitment to providing quick mobilization and efficient handling of any emergency. Our team will heed your call for action by deploying our resources immediately to address the situation.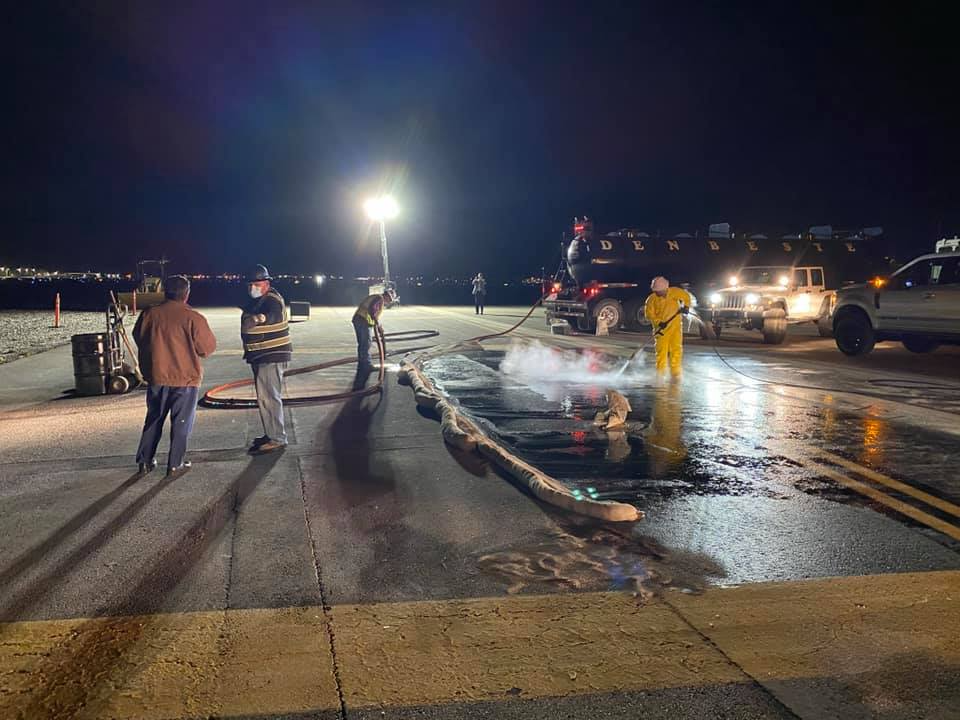 Aside from providing immediate response to oil spills, we also train our valued clients, typically companies engaged in pipelines, refineries, or oil industries, to handle such occurrences, which can be mitigated with sufficient preparedness.
Alpha Petroleum Transport Inc II dba Alpha Environmental Engineering & Construction helps you save from discarding your fuel completely with our fuel polishing services that work to filter fuel to as little as 0.05 micron particles. Our multi-stage filtration process works to recondition, stabilize, and decontaminate diesel fuel, bringing it back to its pristine and usable condition.
At Alpha Petroleum Transport Inc dba Alpha Environmental Engineering & Construction, we understand the importance of proper handling, recycling, and disposal of both hazardous and non-hazardous waste, and we strive to protect your company from any associated liabilities. We work with you to develop waste solutions that align with your objectives, operational demands, and budget, while also reducing your environmental footprint and preserving your company's value. 
Have any questions? Or would like a quote?